Adult Literacy with Picture Books Reading List
Learning Express Library: offers a variety of resources to build reading skills and literacy. This site does not require a Kansas State Library eCard but you will have to create a username and password.
Job & Career
Career Preparation
Adult core skills
Computer skills center
(Spanish) Recursos Para Hispanohablantes
Digital Literacy
Reading on desktop computer or laptop:
Reading on tablet or phone
Book a librarian: Need individual, uninterrupted help from one of our friendly librarians? Please email bonnerlibraryevents@gmail.com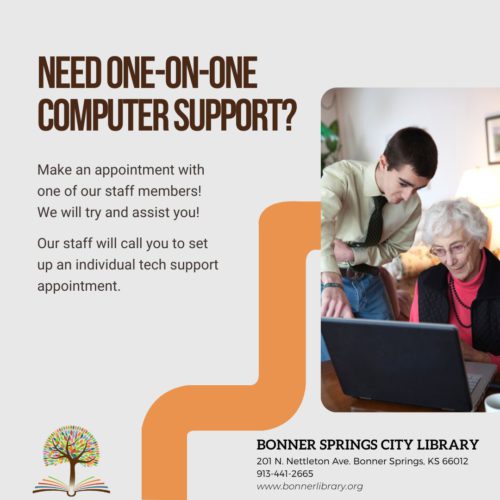 Click here to register! We will call you to set up an appointment.